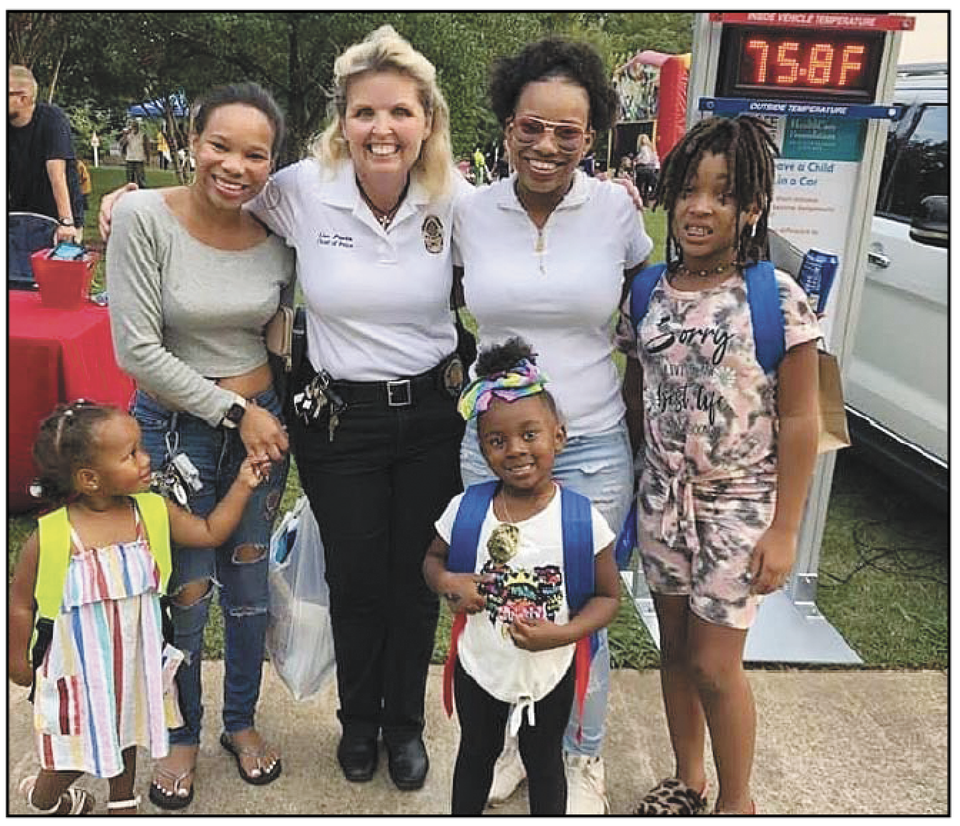 National Night Out
draws huge crowd
By Loretta Cozart

On August 3, Kings Mountain celebrated National Night Out in a big way at Patriots Park. Kids and parents turned out to celebrate, meeting officers, deputies, and first responders, along with others from Kings Mountain who support safe communities.
Police Chief Lisa Proctor, along with other local dignitaries welcomed those in attendance and shared the importance of the night.
National Night Out is an annual community-building campaign that promotes police-community partnerships and neighborhood camaraderie to make our neighborhoods safer, more caring places to live. National Night Out enhances the relationship between neighbors and law enforcement while bringing back a true sense of community. Furthermore, it provides a great opportunity to bring police and neighbors together under positive circumstances.
   Millions of neighbors take part in National Night Out across thousands of communities from all fifty states, U.S. territories and military bases worldwide on the first Tuesday in August.