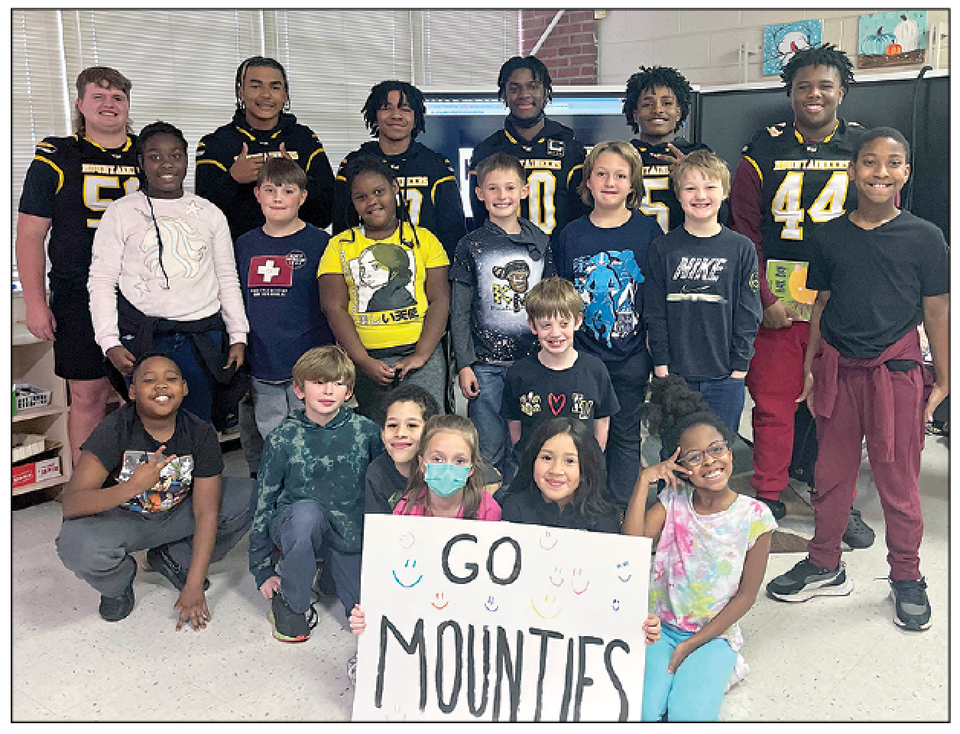 KMHS football players
visit North School
By Loretta Cozart

Coach Greg Lloyd and 32 of the Kings Mountain High School football players visited North Elementary School on November 10.
The high schoolers partnered with North students to read with them as part of our PALS program. Football players visited the classrooms and read to the students.
North students lined the hallway and cheered on the Mounties who are in the state playoffs and ranked number one in their division this year.