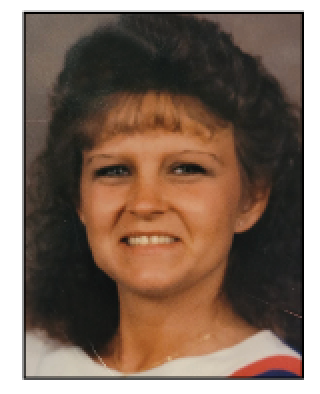 Joann Green
KINGS MOUNTAIN –Joann Green, 62, died Saturday, March 11, 2023 at Atrium Health Cleveland.
A native of Cleveland County, she is the daughter of Sarah Runyans and the late Douglas Runyans.  She was a loving wife of 40 years, mother and was known to her grandkids as "Mawmaw JoJo".
In addition to her father, she is proceeded in death by her brother, Tony Runyans; sister in-laws, Patricia Passmoore and Same Mote; and brother in-law, Keith Bingham.
In addition to her mother, she is survived by her loving husband of 40 years, Larry Green of the home; sons, Jeffrey Green and wife Natalie of Blacksburg, SC; Kevin Green and wife Amy and Ray Ledbetter and wife Sarah; sisters,  Jane Bingham of Gastonia; Susie Hawkins and husband Willie and Glenda Bowne; grandchildren, Austin, Eric, Hannah, Taylor, Christian, Logan, Chandler, Hailey, Kayla, Madison, and Chloe; great-grandchild, Sylvia; and brother in-laws, Ronnie Green and Adam Green.
The family will receive friends 5:00-7:00 P.M. Wednesday, March 15, 2023 at Clay-Barnette Funeral Home in Kings Mountain.
Funeral services are entrusted to
Clay-Barnette Funeral Home & Aquamation
in Kings Mountain
www.claybarnette.com