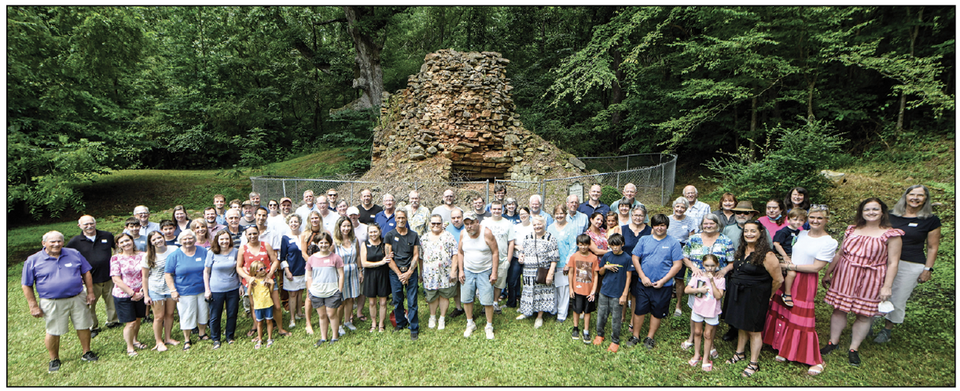 125th Ormand Family Reunion held July 30
By Loretta Cozart
The first Ormand Old Furnace Family Reunion was held in 1897. One hundred twenty-five years later, the family still gathers at the Old Furnace in Bessemer City to celebrate their family and history.
The family gathered at the Old Furnace Picnic Grounds, 517 Long Creek Rd, Bessemer City on July 30 to celebrate and enjoy lunch together. Afterward, the family gathered in front of the Old Furnace as 70 family members posed for posterity.
James Ormand built his furnace as part of the Ormand Mining Company, which was part of Tryon County. The furnace was known for processing iron ore, and it is believed that iron processed here was used to make cannon balls for the American Revolution.
All Ormand/Ormond/Ormon/Orman families are included in this reunion each year. For more information or to be added to their list, contact
reunion@Ormand.org
.