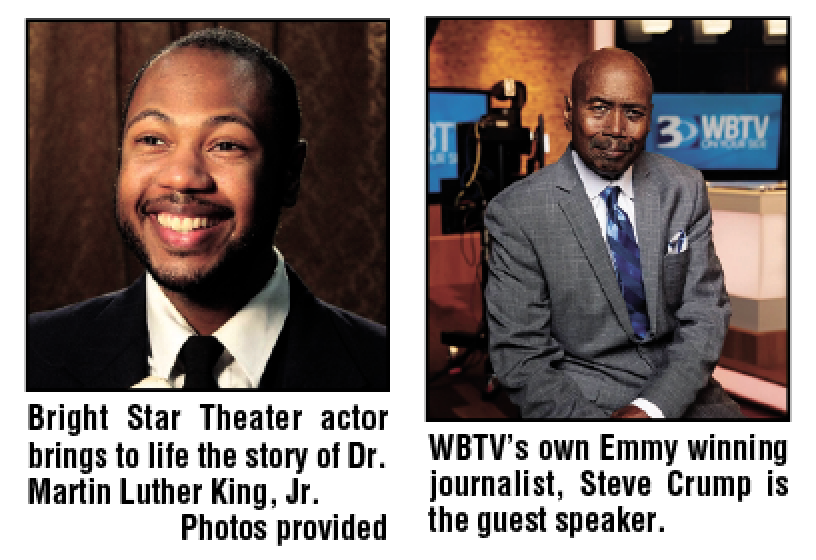 "Meet Dr. King" performance
at Joy Theatre, January 16
To honor the memory of Dr. Martin Luther King Jr., Mauney Memorial Library, and the City of Kings Mountain welcome Bright Star Touring Theatre to perform, "Meet Dr. King" at the Joy Performance Center, January 16, at 2:00 pm.      .
"Meet Dr. King" is a wonderful introduction to the life and work of one of America's most influential men. Perfect for younger audiences, this production serves to introduce students to major concepts of Black History like freedom, integration, and equality. "Meet Dr. King" helps young people begin to understand the importance of Dr. King and the Civil Rights Movement. This special play takes us from Dr. King's life as just a young boy experiencing racism for the first time, to meeting his wife, Coretta, to becoming a pastor and finally a national inspiration.
Joining us for the performance as guest speaker is WBTV's own Emmy winning journalist, Steve Crump.
The event, scheduled to begin at 2:00 pm, is free and open to the public. The Joy Performance Center is located at 202 South Railroad Avenue, Kings Mountain.
For more information, please call Mauney Memorial Library, at 704-739-2371.