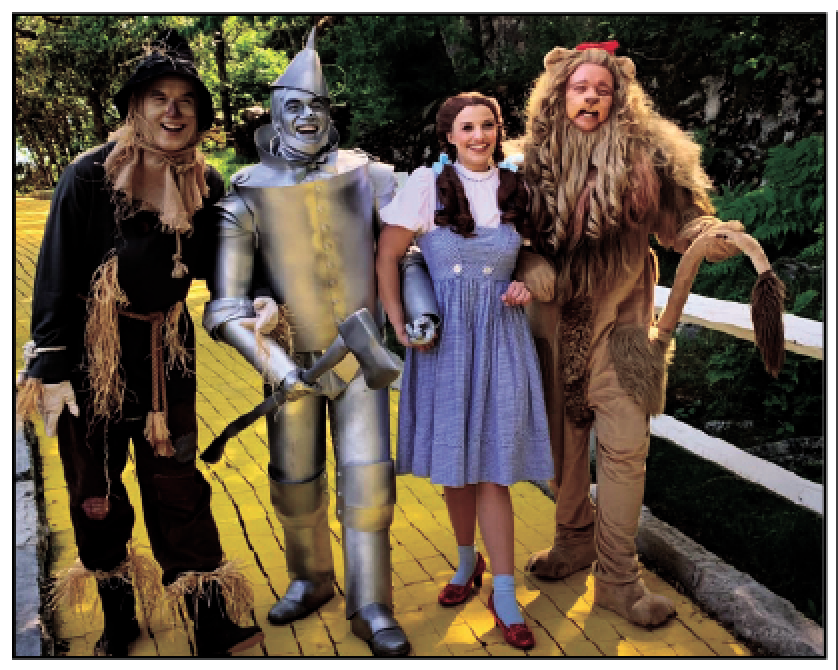 Patriots Park to turn into
the merry ole Land of Oz
In celebration of the 83rd anniversary of the theatrical release of the Wizard of Oz,  the City of Kings Mountain will transform Patriots Park, in downtown Kings Mountain, to the magical Land of Oz as the City hosts The Wonderful Adventure to Oz. The event will be held  Friday, October 28 and Saturday, October 29 at 6:00 p.m.
Journey down the Yellow Brick Road while meeting your favorite oz characters and trick or treating along the way. Be sure to bring your lawn chairs or blankets! An outdoor screening of The Wizard of Oz will begin at 6:30 pm each evening.
On October 29, Liberty Falls Amphitheatre will turn into the Emerald City as the Band of Oz takes the stage at 6:30 p.m. as well. Admission is free.
There will be candy, costume contests, photo opportunities and more! There is no place like Halloween in Kings Mountain.
For more information, call the City of Kings Mountain's Special Events Department at 704-730-2101, or visit their website at
www.KingsMountainEvents.Com/adventure-to-oz
.