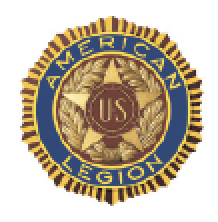 American Legion Veteran's breakfast this Saturday
By Loretta Cozart

American Legion Post 155 announces its monthly Veteran's Breakfast is this Saturday morning, September 4, from 9 am to 11 am at the Otis D. Green Post home on East Gold Street.
All veterans are invited to this free breakfast the first Saturday of each month. Guests can dine-in or carry-out their meal. Selections include eggs, bacon, liver mush, gravy, grits, biscuits, toast, coffee, and juice.
The gathering is an opportunity for the community to support local veterans by joining them for a meal and visiting with them in fellowship. Non-veterans are asked to make a small donation to offset the cost of the meal, enabling American Legion Post to continue the program on a monthly basis.