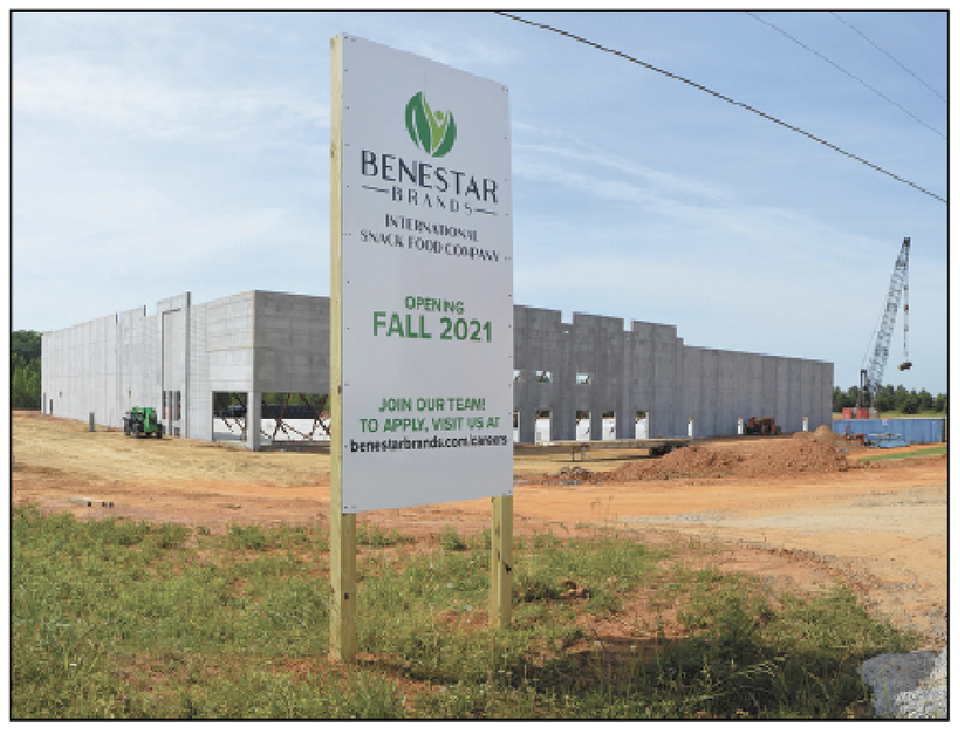 Walls are going up at the
Benestar Brands facility
By Loretta Cozart

Within the last month, much progress has been made at the Benestar Brands plant being built on Industrial Drive in Kings Mountain. Just a few weeks ago, the first of three concrete pads were poured at the site. Within the last week, walls began going up.
Benestar Brands, an international snack food manufacturer, will create 129 jobs in Cleveland County, North Carolina Governor Roy Cooper announced today. The company will invest $24 million to establish a new production facility in Kings Mountain.
According to their sign, the company intends to open in the fall of 2021.