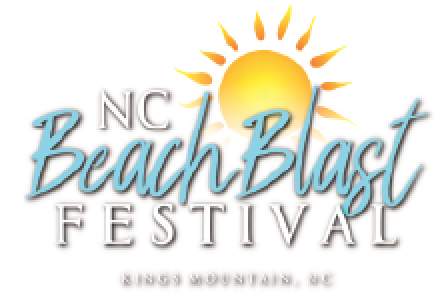 2021 NC BeachBlast Festival nominated for CBMA
"Event of the Year"
The City of Kings Mountain's Special Events Department is celebrating the nomination of the 2021 NC BeachBlast Festival for the Carolina Beach Music Awards "Event of the Year". The NC BeachBlast Festival was one of six events nominated for this prestigious award.
   Each year, members of the Carolina Beach Music Awards Association nominate the best in Beach Music entertainment, such as, radio announcers, bands, events, and clubs. After the nominations are announced, members then vote for the official winners of each category.
    "The Special Events team is honored by this nomination," stated Christy Conner, Special Events Director. "I would like to express my sincere thanks to our team of staff and volunteers. This would not be possible without the creativity, dedication, and passion of this group. I am grateful for our City Council and Administration and their continued support. Cleveland County is full of talented performers and exciting festivals and events. We are honored to be a part of a county that recognizes how important music, whether it be Beach, Soul, Country, or R&B, is to the landscape of the area. We hope to bring home this award not only to Kings Mountain, but to the county as well."
The Carolina Beach Music Awards will be held November 13, from the Alabama Theatre in North Myrtle Beach. The awards ceremony will air online at
www.949thesurf.com
. The event starts at 3:00 p.m.
The 2022 North Carolina BeachBlast Festival will be held Friday, August 19, and Saturday, August 20, at Patriots Park in Kings Mountain.
For more information, you may call the City of Kings Mountain's Special Events Department at 704-730-2101 or visit their website at
www.KingsMountainEvents.Com
.