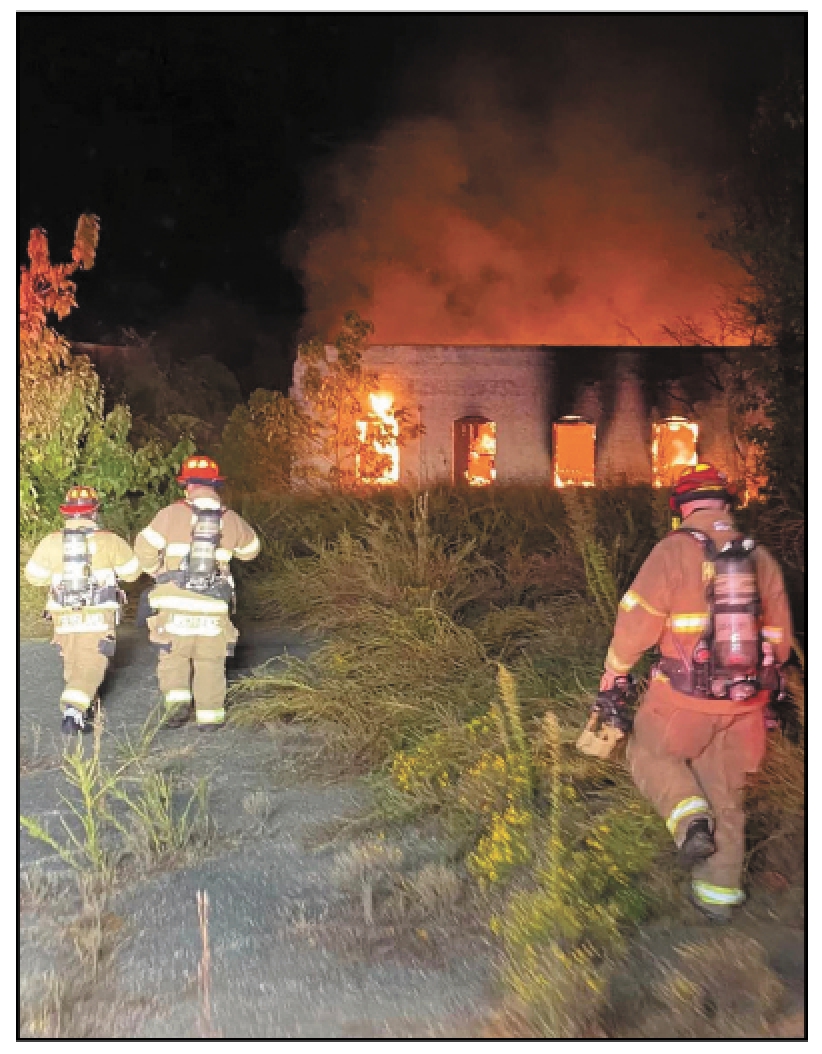 KMFD responds to fire at abandoned building October 15
By Loretta Cozart

On Saturday, Oct. 15 at 12:15 a.m., Kings Mountain Fire Department's A-shift Station 1 and Station 2 were dispatched to a commercial fire in a vacant building. They arrived to find the building fully engulfed in flames.
Companies were on scene for approximately 4 hours and the fire was fully extinguished. KMFD received automatic aid from Bethlehem VFD and Oak Grove VFD. No injuries were reported, and all units were returned to service.