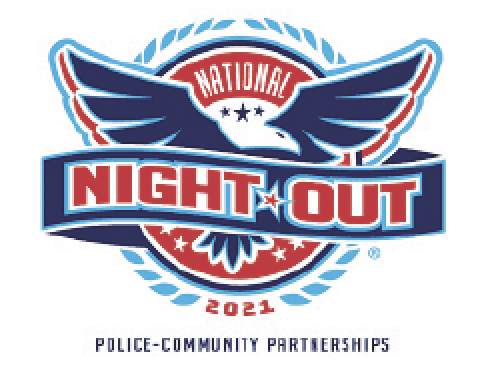 National Night Out
Aug. 3 at Patriots Park
The City of Kings Mountain will celebrate National Night Out, Tuesda3y, August 3, at the Gazebo in Patriots Park.
This special event gives the community the opportunity to meet local law enforcement and first responders while offering food, music and a variety of family friendly activities.
Community Partners such as Safe Kids of Cleveland County and Kings Mountain YMCA, will be on hand with games and activities as well. Special guests include Cleveland Community College's Yeti mascot and Chase from Paw Patrol.
National Night Out is an annual event designed to strengthen communities by encouraging neighborhoods to engage in stronger relationships with each other and with the local law enforcement partners.
Great food, fun games, inflatables and much more are available! All the fun starts in Patriots Park at 6 pm. Patriots Park is located at 220 South Railroad Avenue. Due to this special event, a portion of Railroad Avenue and West Gold Street surrounding Patriots Park will be closed beginning at 5:30pm, August 3, and remain closed or barricaded until 9:30 pm. Please use extreme caution when traveling in the area due to the increase in motor vehicles and pedestrians. Please plan to travel different roads  if  you  are  impacted  by this change.
For more information on National Night Out, contact the City of Kings Mountain's Special Events Department at 704-730-2101, or visit their website at
www.KingsMountainEvents.Com
. You may also visit their Facebook page at @cityofkmspecialevents.