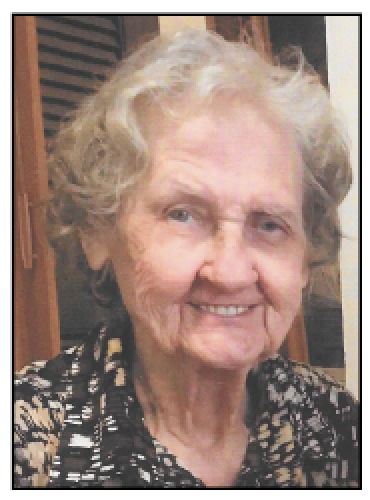 Louise Dover
KING MOUNTAIN, NC – Helen "Louise" Lovelace Dover, 88, of Kings Mountain, NC and long-time resident of Baker Street, passed from her earthly home to her Heavenly home at 4:15pm on July 14, 2021, at Peak Resources of Cherryville.
She was born on April 20,1933 to the late Geneva Putnam Lovelace and Alonzo Lovelace. She is preceded in death by her late husband Paul Mitchell Dover; sons, Steven and Ronald Dover; and daughter, Katheryn Jackson.
Louise was a dedicated member or Royal Praise Ministries in Kings Mountain. Everyone that knew her called her Mama Dover or MawMaw. Our loss is Heaven's gain.
Louise lived to see five generations and is survived by two daughter: Teresa D. Jackson and husband, Bishop Brady Jackson of Kings Mountain, and Kimberly Smith and husband Jamey Sr. of Blacksburg, SC; grandchildren, Crystal Wingender and husband Phil, Timothy Jackson and wife Hope, David Jackson, Melissa Jackson, Brady Jackson Jr. and wife Teresa Lynn, Nikki Nolen and husband Alex, Jamey Smith Jr., and Matthew Smith; great grandchildren, Alex, Travis, Tyler, Anthony, Kaylee, Caleb, Elijah, Maddy, and Dessa; great-great granddaughter, Brynlee.
Funeral services were held 11 am, Saturday, July 17, 2021, at Clay-Barnette Funeral Home Chapel of Kings Mountain. The family received friends one hour prior to the service at the funeral home. Burial followed in Bethany ARP Church Cemetery.
Arrangements are entrusted to
Clay-Barnette Funeral Home & Aquamation
of Kings Mountain.
Online condolences:
www.claybarnette.com