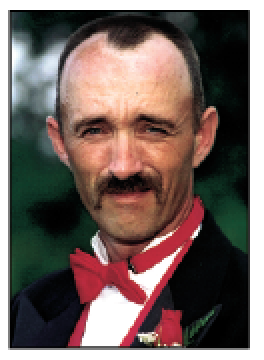 Philip Andy Berry
KINGS MOUNTAIN, NC – Philip Andy Berry, 51, of Kings Mountain, NC, passed away on February 1, 2023 at Atrium Main Charlotte in Charlotte, NC.
He was born in Cleveland County, NC, son of the late William Thomas and Annie Mae Childers Berry and was preceded in death by an infant sister, Lou Ann Berry.
Andy served honorably in the North Carolina National Guard. He also served his community as a police officer and Canine Handler with Kings Mountain Police Department. After leaving law enforcement, Andy began a career in plumbing. He was currently serving as the plumbing manager with Wind River Environmental / Stanley Environmental. Andy was a member of Sons of Confederate Veterans.
In his spare time, Andy enjoyed hobby farming, raising pigs, and bee keeping. He loved cooking and spending time with his family. Andy especially loved spending quality time with his grandchildren. He was a dedicated husband, father, and grandfather who was a constant advocate for his children. His loyalty, dedication, guidance, and love will live on in the memory of everyone who knew and loved him.
He is survived by his wife of 13 years: Angela Michelle Berry, of the home; children: William Berry (Ashley), Christopher Speicher (Laura), Michael Speicher (Jocelyn McKie), Joshua Speicher (Morgan), Taylor Berry, and Anthony Berry, all of Kings Mountain, NC; grandchildren: Abigail Speicher, Raelynn Speicher, Jackson Speicher, and Oliver Berry; siblings: Tommy Berry (Beverly), Charlie Berry (Debbie), and Brenda Cogdell (Johnny), all of Kings Mountain, NC and special friend: Ashley "Two" McDaniel, Daytona Beach, FL.
Funeral service was held on Saturday, February 4, 2023 at 3:00 PM in the Ollie Harris Memorial Chapel.
Visitation was held on Saturday, February 4, 2023 from 1:00 PM to 2:50PM prior to the service in the parlor of Harris Funeral Home.
In lieu of flowers, donations in Andy's memory may be made to Angela in order to assist with medical costs at 128 Wells Road, Kings Mountain, NC 28086.
Guest register is available at:
www.harrisfunerals.com
.
Harris Funeral Home and Cremation Services
, Kings Mountain, NC is in charge of arrangements.