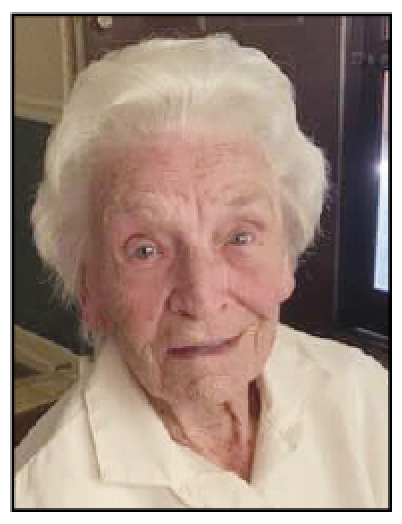 Nell "Jean"  (McDaniel) Martin
BELMONT, NC – Nell "Jean" (McDaniel) Martin, 91, of Belmont, passed away on July 25, 2021 at Atrium Health-Cleveland Pines Nursing Center in Shelby, NC.
She was a native of Cherokee County, Blacksburg, SC; lived in Charlotte, NC for 30 years before moving to Belmont, NC.
She was the wife of the late J.P. Martin and the daughter of the late John Harley and Willie Bee (Huskey) McDaniel.
Jean was a member of Durham Memorial Baptist Church of Charlotte, NC for over 60 years where she served in the church nursery, member of the WMU and sang in the church choir. She also did volunteer work in the beauty shop at Huntersville Oaks for over 20 years.
She is survived by her daughter, Regina Martin Lutz and husband, Robert of Kings Mountain, NC; two granddaughters, Maddie and Natalie and her granddog, Mollie; two sisters, Verita Smith and Betty Jo Wylie of Blacksburg, SC; and one brother, Bobby Dean McDaniel of Wellford, SC. She has many nieces, nephews, great-nieces and great-nephews who loved her.
In addition to her husband and parents, she is preceded in death by one brother, LeRoy McDaniel and one sister, Lois Wilson.
A Celebration of Jean's Life will be held August 10, 2021, 11 a.m. at Durham Memorial Baptist Church, 1601 Toddville Road, Charlotte, NC. Visitation  is at 10 a.m. until time of service at the church.
Arrangements are entrusted to
Forest Lawn West Funeral & Cremation Service
. Submit condolences at 
www.forestlawnwest.com
.