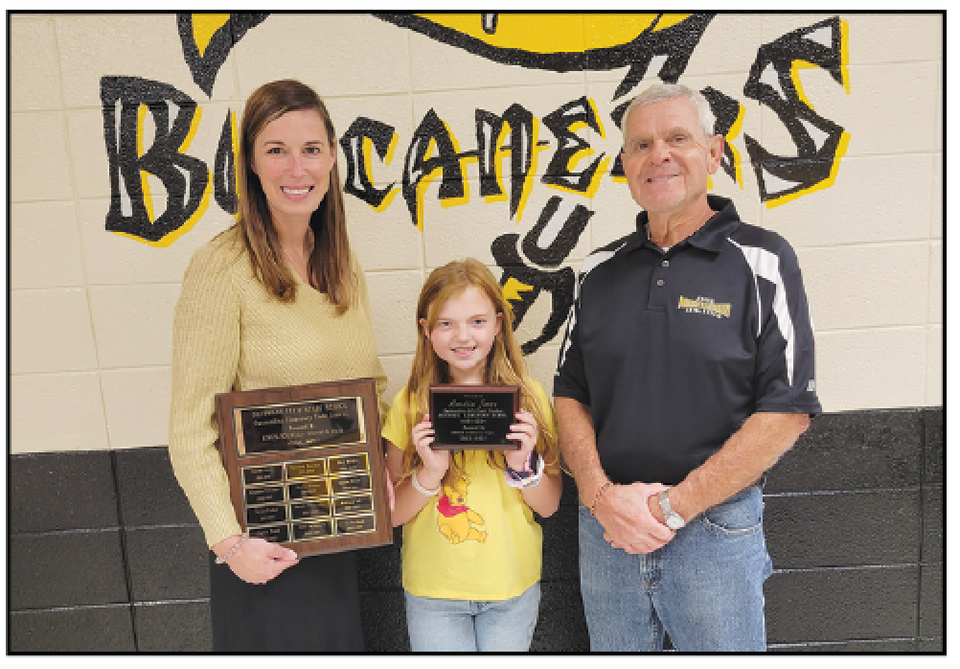 Good Citizen Award
goes to Amelia Jones
The Kings Mountain High School Athletic Department is pleased to announce their newest Good Citizen is Amelia Jones.
Amelia is a fourth grade student at Bethware Elementary.
Amelia is a kind and caring student who goes above and beyond to help her peers and make them feel welcome. She is a great role model to other students.
Amelia's favorite subject is reading and her favorite series to read is the Babysitter's Club. When she is not at school, Amelia enjoys art, especially painting, dancing and playing with her siblings, Cowan and Eva. Amelia's positive attitude and willingness to help others is what makes her an outstanding citizen.
Amelia's father is John Jones and her mother and step-father are Katie and Tyle McDaniel. She is the granddaughter of Lee and Hal Bryant, Jodie and Mark McDaniel and Ellen and Brad Jones.
Bethware congratulates Amelia on all her successes now and in the future.