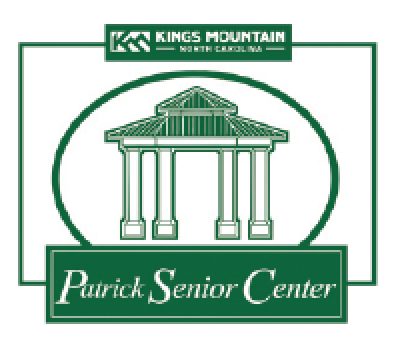 Upcoming events at Senior Center 
SHIIP Program
Between January 1-March 31, Medicare Advantage beneficiaries can switch to another Advantage plan or go back to original Medicare and join a prescription drug plan. Appointments available January 6 and February 10. Also, you may qualify for Extra Help for your drug costs.
Carolina Shred Truck
Onsite on Wednesdays, January 5, and March 2. You can bring your papers up to a week in advance.
Smart Phone Clinic by Trey Ross
Mondays, January 10 & February 14, 10:00 a.m. - 11:00 a.m.
Dutch Lunch Bunch the 2nd Wednesday 
of the month
January 12—Canceled
February 9— Ken & Mary's in Shelby
March 9—Hamrick's and Daddy Joe's BBQ in Gaffney (leaving at 9:00AM)
Please sign up in the Gift Shop with your $1.00 transportation fee to reserve your seat! First-timers must
sign a liability waiver before you can travel with us.
Faith and Fellowship via Conference Calling
Wednesdays, 9:30 a.m. - 11:00 a.m.
Call the Center to get the telephone number.
Spiritual Grief 
Presentation by Hospice Cleveland County
Wednesday, January 12, 10:00 a.m. - 11:00 a.m.
Join us in the dining room or via Zoom. Call the Center to sign up and get the Zoom link, if applicable.
Art Classes with Tammy and Marie
Day art classes (open to ages 55+) Thursdays, January 13, February 10 & March 10, 1:00 p.m. - 3:00 p.m. Day classes are $7.

Vision Presentation by Lucy Plyler
Wednesday, January 19, 10:00 a.m. - 11:00 a.m.
The Division of Services for the Blind and Visually Impaired provides services to people who are visually impaired, blind, and deaf-blind to help them reach their goals of independence and employment. They offer comprehensive, quality services to assist you in adjusting to your vision loss and learning to live independently and safely in your home and community. Come join us to find out what services they have to offer!
Basic Computer Classes by Beth McDaniel
Mondays and Wednesdays, January 24, 26, 31, February 2, 7, 9, 14, 16, 23, 28, and March 2, 10:00 a.m. - 12:00 p.m.
Call Karen at the Center to sign up. Seating is limited.
Tax Assistance by Liberty Tax
Call the Senior Center at the end of January or beginning of February to find out more details about having your income taxes reviewed.
Exercise Assistance
Gardner-Webb Exercise Science Students will be coming to the Exercise Room to help participants develop an individualized exercise plan. If you would like to schedule an appointment, please call the center to put your name on the interest list and we will call you with dates and times later in January.
Steps to Health by Nancy Abasiekong with the Cleveland County Cooperative Extension
Wednesday, January 26, February 2, 9, 16, 23, and March 2, 16 and 23 from 10:00 a.m. - 11:00 a.m.
Join Nancy in learning simple steps to take control of your health. Call Karen at the Center to sign up.
Special occasion
Bingo parties
Thursdays, 10:00 a.m. - 11:15 a.m.
• Team Spirit Day - January 27: Sport your favorite teams' attire.
• Valentine's Day - February 10: Adorn yourself in red and/or pink.
• Pajama Day - February 24: Wear your favorite pair of pajamas and don't forget your slippers!
St. Patrick's Day - March 17: Dress in green, like a wee leprechaun!
GERD and Acid Reflux Presentation by 
Mountain Street 
Pharmacy
Thursday, February 3, 10:00 a.m. 10:30 a.m.
Leaving a Legacy by Johnsie Brevard 
Cleveland
Thursdays, February 3, 10, 17 and 24, 11:30 a.m. - 1:00 p.m.
Join Johnsie in the Ceramics Room for this four-part Senior Project series. She will educate you about the importance of knowing your heritage, so you can share the information with younger generations.
Call the Center to sign up.
Red Cross Blood Drive
Friday, January 14, 10 a.m. – 2:30 p.m.
Please call Karen Grigg at the Center to schedule an appointment. Your donation could save a life.
Valentine's Day Party
Monday, February 14 10:00 a.m. - 11:00 a.m.
Call the Center or stop by the Front Desk to sign up.
Demo Day with Mauney Library
Tuesday, February 15, 11:00 a.m. - 12:00 p.m. Join the library staff in Conference Room II as they demonstrate some of the technology available in the library Makerspace. See a 3D printer and a Cricut smart cutting machine in action and learn about their many uses.
Janie's Art Night
Tuesday, February 22, 5:15 p.m. - 7:15 p.m.
Sign up and pay the S15.00 fee at the Front Desk before Thursday, February 17. All supplies will be provided.
Craft class by 
Michele Cook with Hospice Cleveland County
Tuesday, March 29, 11:00 a.m. - 12:00 p.m.
Join Michele in the Dining Room for a fun Easter craft. All supplies will be provided. Call Karen at the Center to sign up.
Disaster Preparedness Presentation by the American Red Cross
Wednesday, March 9, 10:00 a.m. —11:00 a.m.
Build confidence by learning simple steps you can take now to help prepare and protect your family.
Join us in the Dining Room or via Zoom if you would rather stay at home. Call the Center to sign up
and get the Zoom link, if applicable.
AARP Safety Driving Class
Wednesday, March 30, 9:00 a.m. - 1:00 p.m.
Participants will receive reminders on safety, defensive-driving, and a whole lot more! Course costs $20 for AARP members and $25 for non-AARP members. (There may be limited grant funding for seniors
60 and over to assist with a portion of the payment). Please contact the Senior Center for more information and to pre-register for this class.
S.H.O.P. Food Pantry: 
Please call if you need food, Depends, Boost, or a mask. We will check our supply and arrange a time for you to come by!
Senior Center 
Donations Needed
Personal hygiene products, Depends, toilet paper, tissues, paper towels, cleaning & laundry products, masks, activity books, canned and dry goods, microwavable meals, and pet food. Individually packaged items: pudding, fruit, soup, Pop Tarts, cereal, mac & cheese, peanut butter, oatmeal, grits, etc.
Programs are open to people ages 55 and up. For updates or more information on any of these events, please call 704-734-0447.