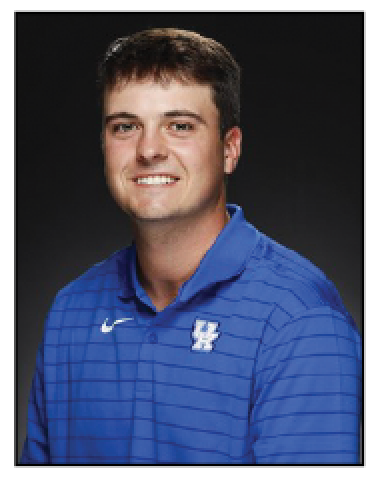 Goff to participate
in Auburn Regional
Alex Goff, a senior on the University of Kentucky men's golf team, has been selected to participate in the Auburn Regional as an individual, the NCAA announced Wednesday. The Regional began Monday and will end today.
Goff has put together a standout senior year, leading the Wildcats with a 70.60 scoring average and a team high four top 10 finishes and eight in the top 20. The Kings Mountain native and former Mountaineer golfer has played 30 rounds over 10 tournaments with 28.3 of those 30 rounds counting toward the team tally.
Goff has recorded a team-high 22 rounds of par or better, including a team-best 19 under par, and has three second place finishes in his last six tournaments including an 8-under par 202 at the Southeastern Conference championship last month.