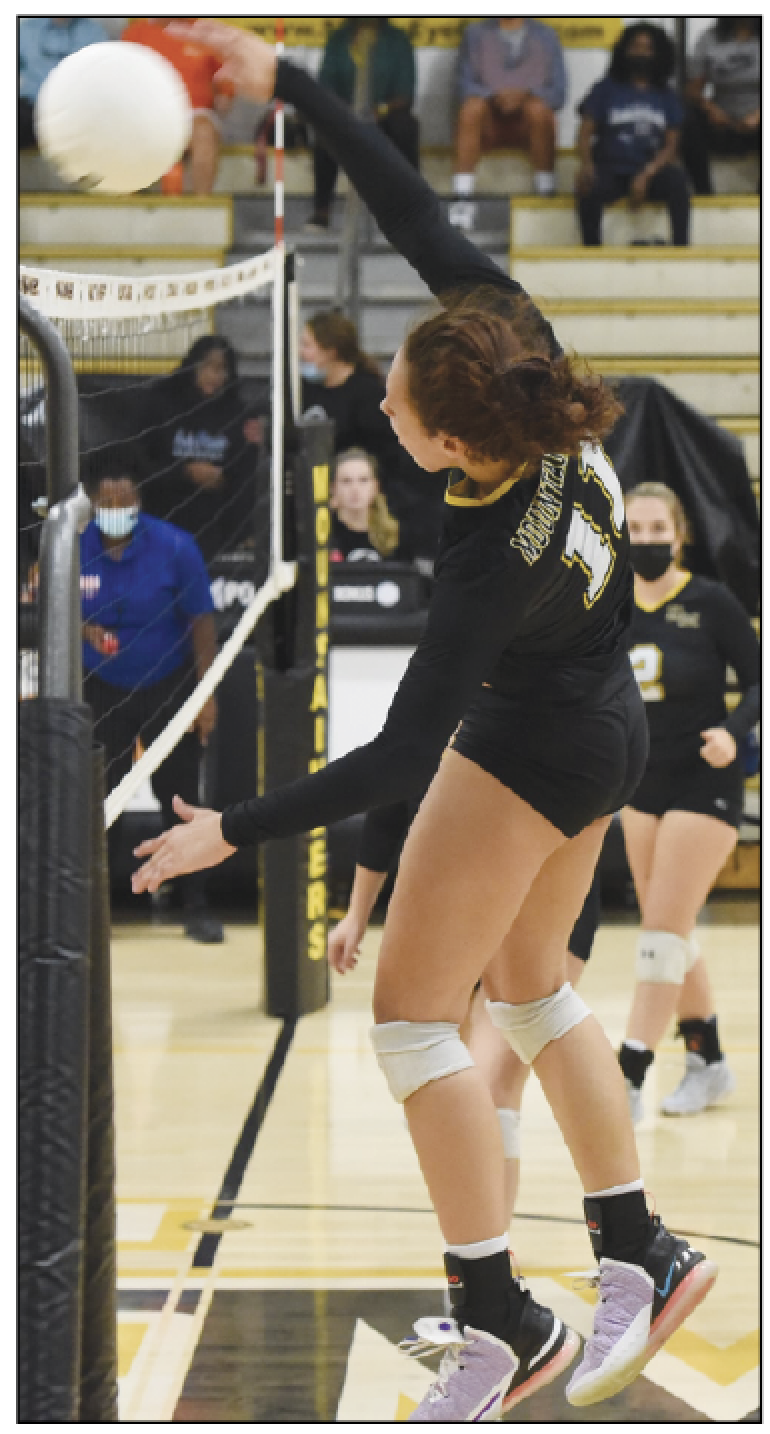 KM spikers blank Crest
to take sole lead in BSC
Kings Mountain High's women's volleyball team took over sole possession of first place in the Big South 3A Conference Thursday at Parker Gym with a 3-0 victory over Crest.
The two teams went into the final game of the first round tied for the lead. The Lady Chargers gave the Lady Mountaineers a tough run in the first set, losing by just 25-22, but KM dominated after that with wins of 25-13 and 25-15.
Aaliyah Byers led the way for the Lady Mountaineers with 19 kills, 10 service points and six serve receptions. Meile Songaila had 11 kills, two service points and eight serve receptions. Paige Bagwell added two kills, 35 assists and nine service points and Caroline Barber had 19 serve receptions, nine digs and three service points.
Kings Mountain's JVs were also victorious, 25-10, 25-12.
Sara Kate Bridges had 14 assists, two kills, four digs and four service points. Alexa Jones had eight kills, three digs and 12 service points. London Brown had four kills, a block, five digs and four service points and Addi Peeler had 14 service points, five digs and eight serve receptions.
Kings Mountain, 10-1 overall, was scheduled to host a good Ardrey Kell team in a non-conference game Monday and Hunter Huss in a Big South game Tuesday. Then, the Lady Mountaineers will hit the road for BSC games at North Gaston on September 30 and Forestview October 5. Their next home game will be October 7 against South Point.