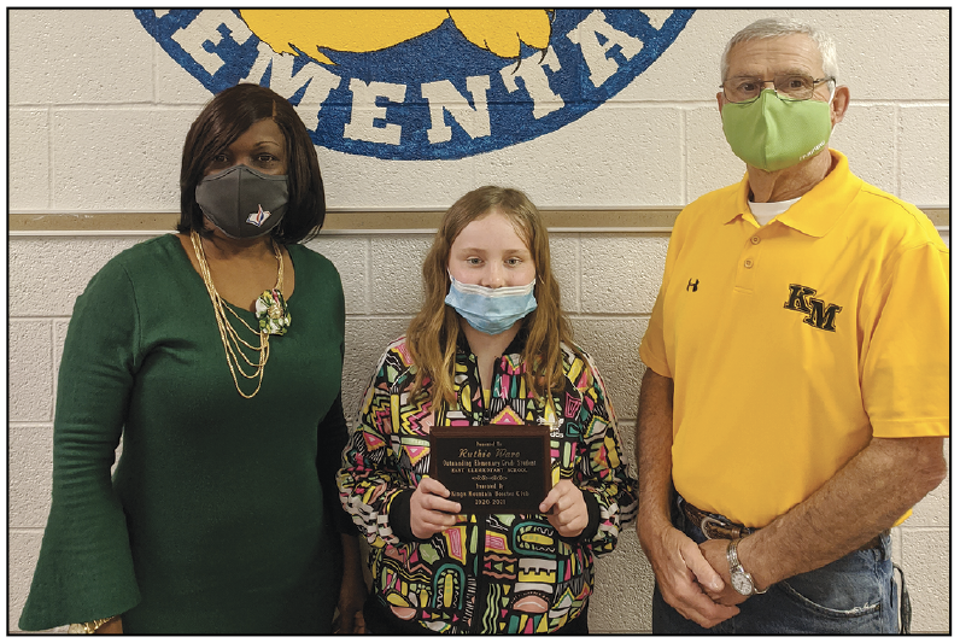 Ruthe Ware is KMHS Booster Club Good Citizen of Week
(March 24, 2021 Issue)

The Kings Mountain High School Booster Club would like to honor Ruthie Ware, 4th grader from East Elementary as their Good Citizen of the Week.  Ruthie is an example of good citizenship. She is always doing the right thing and making smart decisions. Ruthe always follows school and classroom rules. Even with the challenges of remote learning, Ruthe gives one hundred percent and wants all her classmates to succeed. Her favorite subject is English. She also enjoys recess  to interact with her friends. At home Ruthe likes creek stomping, climbing trees and playing video games.
Ruthe is the daughter of Patrick and Charlotte Ware.